Shabbat Services
Shabbat services are held the first Friday of every month at 7:00 pm in the synagogue, followed by a light oneg. Our Shabbat services are open to the general public. Learn some of the songs and prayers we sing at a typical Kabbalat Shabbat service. Never been to a synagogue before? Here's what to expect.

Holiday Services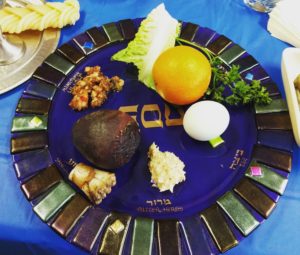 We invite you to join us for holiday services and to meet our community. Please contact info@cbiww.org for a schedule of service times and details. We are a small congregation, so for some holidays, RSVPs are necessary to ensure that
we plan a good experience for everyone. Let us know if you would like to attend!
---
Unless otherwise noted, all services are held in the synagogue building at 1202 East Alder St. Be sure to follow us on Facebook for a complete listing of service times and details.